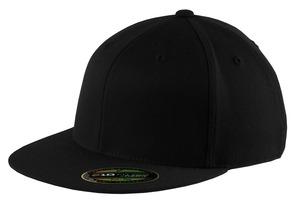 C808
Manufacturers
There are currently no product reviews.
FAQ's
Frequently Asked Questions

What is the minimum order for screen printing or embroidery?
Our minimum order for screen printing is 12 pieces and our minimum order for embroidery is 6 pieces.

What is your turn around time?
Our turn around time is 7 to 10 business days from date of final art approval.

Do you require a deposit?
We require 50% deposit at time of final estimate on all orders. The balance is due upon completion of job.

What is the proof or approval process on my order?
We will send an art proof on all orders, whether it is a repeat order or a completely new order. The proof will indicate the colors and location of the embellishment and/or printing process on all finished products.

When will the work begin?
All work will commence with a signed proof by you, the customer, with a 50% deposit. We will do everything possible to confirm your design idea with your desired results. We will e-mail or fax art proofs to the specified e-mail address or fax number for approval and confirmation.

What are your art charges?
Our hourly rate is $65.00 per hour, with a minimum half hour cost of $32.50. Most art requirements can be resolved in 1 to 2 hours. We will always quote an art charge before we begin design work. There are no art charges if we use a design from our clipart library.

Are there additional art charges?
At times there are additional charges. It is in your best interest to ask us prior to starting the job if any will apply. Although, you can be assured that any and all charges will appear on your estimate prior to your approval.

Do you do rush orders?
We prefer not to rush embroidery or screen print jobs. If a rush order is required, there is a 30% up charge per order. Rush orders are available for promotional items. Pricing is on a per vendor basis, subject to their company policies.

Do you decorate customer supplied apparel?
We would rather not, due to potential replacement costs. Please call for additional information.

Does the price per piece include screen print and/or embroidery imprint?
All pricing includes the apparel item, set-up fees and embellishments. There are embroidery digitizing charges that are not included in the apparel item.

How do I know when my order has shipped?
You will be notified via e-mail through Quick Books Shipping Manager directly from UPS. All invoicing is generated at time of shipment, unless otherwise requested prior to shipment. We do require an e-mail address at time of order for notification purposes.

What are my shipping charges?
Shipping charges include a handling fee in addition to the UPS charges. Charges consist of in-bound and out-bound shipping costs. Check with UPS for a general idea of costs to your address or zone.

Is there spoilage?
For screen printing and embroidery there rarely is any overages. We will produce the quantities requested. For promotional items and offset printing, there is a possibility of a 5% to 10% overage per order. This is on a per vendor basis and will be charged accordingly.

What is digitizing?
Digitizing is converting a vector art file to a file that can be read by our embroidery machine.

Do you poly bag?
We will poly bag some embroidered shirts. We do not poly bag screen printed items or large embroidered pieces. If additional poly bagging is required for items normally not bagged, there is an additional .50¢ per item cost.

Do you monogram items?
We do not monogram due to the cost of digitizing. Individual names is prohibitive.

What is the difference between vector art and raster art?
Please click here for explanation.

If I cancel my order, what do I get back from my deposit?
If an order is cancelled, a determination of our costs will be applied to your deposit at our discretion.